Our Services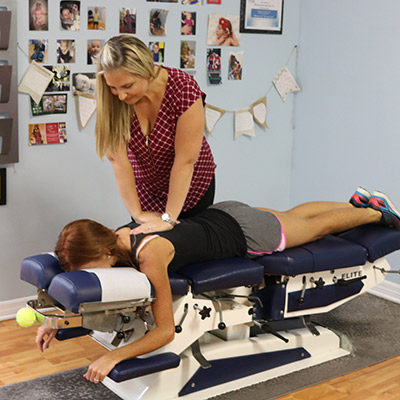 Our focus is on helping you and your family reach your health goals without drugs or surgery. The many services we offer are designed to give you the comprehensive lifestyle changes you seek.
Corrective Chiropractic Care
Your spine should have specific, essential curves. We work toward restoring those curves so your body can work to its best ability for a long, healthy life.
Pediatric Chiropractic
Getting your child under chiropractic care from an early age can help them avoid many common childhood problems. We use the gentlest touch to help your little ones get well and stay well!
Prenatal Chiropractic
We are here to help you experience the healthiest and most comfortable pregnancy possible. Dr. Hartley is certified in the Webster Technique to help your hips, pelvis and tailbone stay in proper alignment, which will allow for a quicker labor and successful delivery.
Auto Injury Care
Research shows that occupants in an auto accident can be injured considerably more than what you'd expect from a dented fender or a broken taillight. Hartley Chiropractic Center can help.
Neuropathy Relief
Peripheral neuropathy is a condition where nerves are damaged causing weakness, burning pain, numbness, tingling, and debilitating balance problems. The cause is different for every patient and it must be discovered to help the nerves heal!
CONTACT US »

---
Hartley Chiropractic Center Services | (727) 623-0992